The Antarctic Environmental Specimen Bank (BCAA) is located in the Department of Chemistry and Industrial Chemistry of the University of Genoa, on the ground floor. It is constituted by three spaces (011B, 015 and 016), two of which are entirely occupied by cold rooms. The structure is completed by: the air conditioning system, the temperature monitoring system and the data collection and consultation system (database).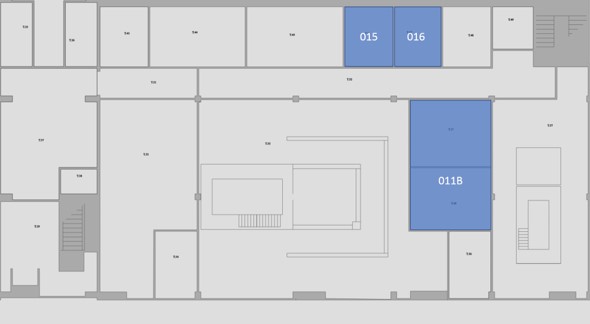 BCAA facilities at the Department of Chemistry and Industrial Chemistry
In the laboratory 011B, there are five -80 °C and one -50 °C freezers (F1-F6), two air conditioning systems (operational and backup), the BCAA server for temperature monitoring and database management, an uninterruptible power supply and a service bench for sample packaging, equipped with a vacuum machine.
The cold rooms (C1-C2), of about 20 m3 each, occupy spaces 015 and 016, and work at -25 ° C. Both rooms are equipped with two motors which alternate in the event of faults and can occasionally work simultaneously.
The temperature monitoring system operates wireless through the SpyLog Plus software developed by the AHSI company and installed on the BCAA server. Monitoring is continuous and alarm SMS messages are sent to BCAA personnel in the event of temperature above a pre-set threshold value. The BCAA server also hosts the database, freely available on the web, which contains all the data and metadata related to the stored samples, and a graphical search engine.
Finally, for carrying out the analytical activities, the following instruments are available at the Analytical and Environmental Chemistry laboratories located on floor 1:
Atomic spectrometry (AAS, ICP-OES, ICP-MS).
Mass spectrometry (GC-MS, LC-MS, LC-MS/MS).
Chromatography (GC, HPLC).
Sample preparation systems.